The Nowa Nowa Caravan Park and adjoining Church Apartment
_____________________________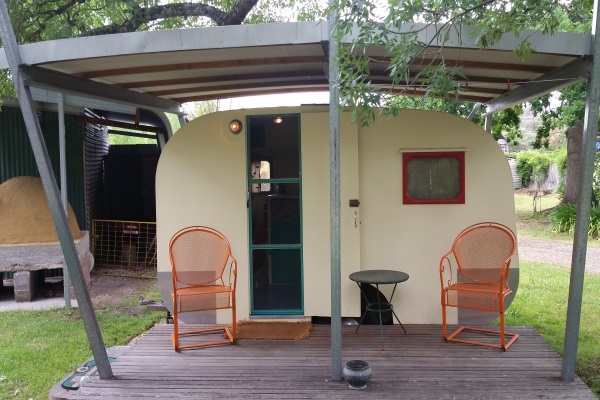 MILLION STAR ACCOMMODATION !
Welcome to the charming camping and caravan park retreat nestled on the edge of Boggy Creek Gorge in Nowa Nowa.
We offer a quirky style private caravan park which has retained its retro feel from the vintage upcycled caravans, to some of the earliest Australian scrap metal artworks and ….. free ranging chooks. This is not your average park!
From the lawn campsites, retro accommodation and divine Church Apartment  you have just a short stroll to the Gorge and Lakeside walks, general store, hotel/motel, cafe, textile studio and boat-ramp. Swim in the Boggy Gorge rock pool, walk the network of well marked wilderness hiking tracks, cycle the well known East Gippsland Rail Trail and kayak the calm waters of tree-lined Lake Tyers. Other nearby attractions include the huge Stony Creek Trestle Bridge, the Buchan Caves, several wineries and a micro brewery. There is also an incredible array of native wildlife to be seen in our area.
The park is designed for older adult guests (who need peace and quiet) rather than children under 16.
We are acutely aware of climate challenges and offer a unique camping flavour with minimal environmental impact so if you are looking for a different retreat experience you are welcome to drop in and see if we fit your style.
LEAVE NOTHING BUT FOOTPRINTS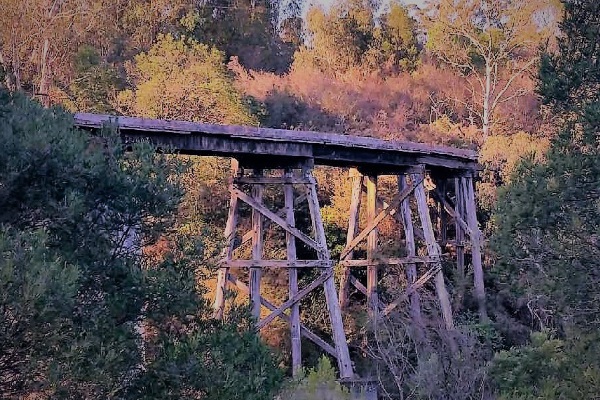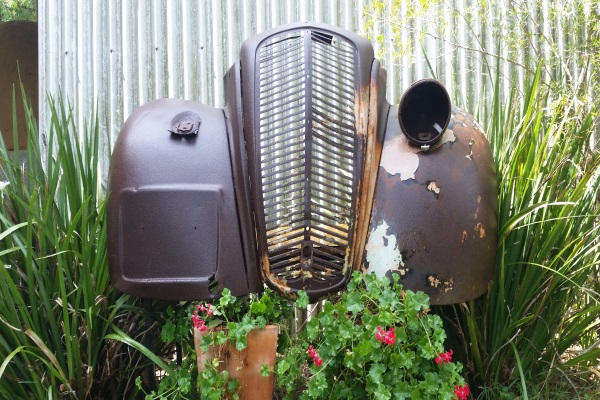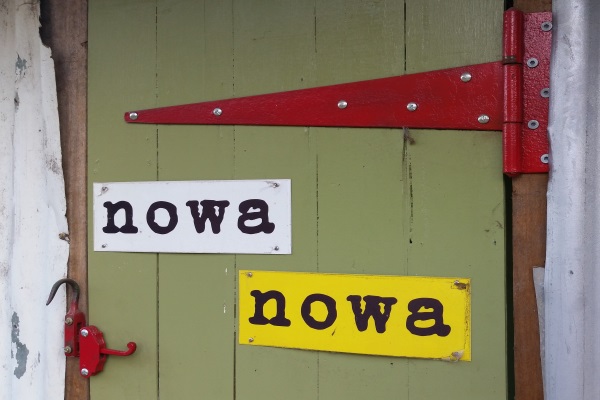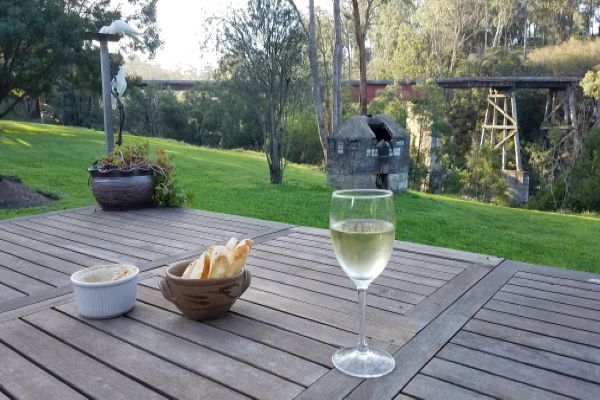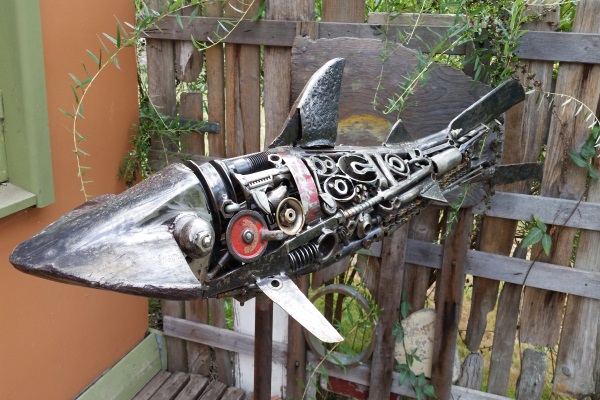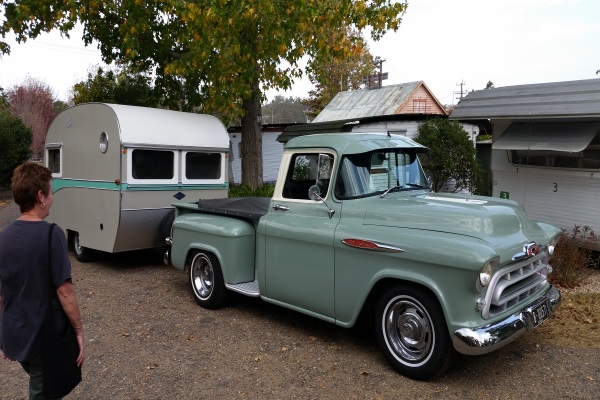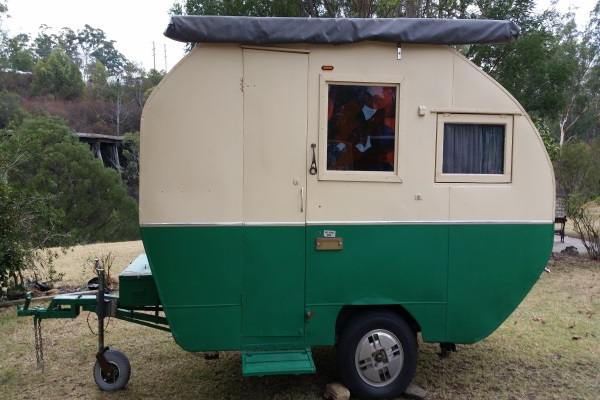 NOWA NOWA CARAVAN PARK
________________
Address
7 Bridge St (off Hall Rd.), Nowa Nowa, 3887, Victoria, Australia.
Web
nowanowacaravanpark.com.au
Telephone
Stephen Stewart
+61 423 545 318
Local: 0423 545 318
Email
nowanowacampark@gmail.com
EAST GIPPSLAND RAIL TRAIL (click)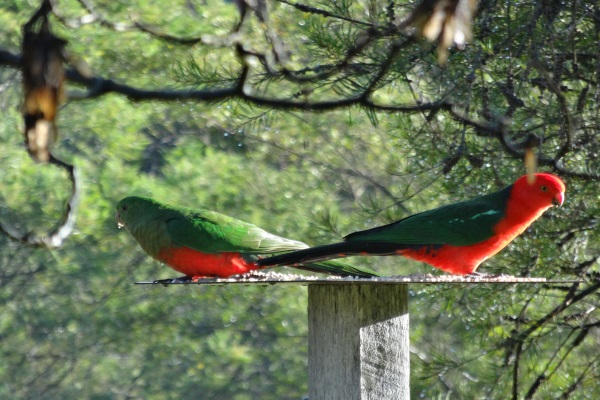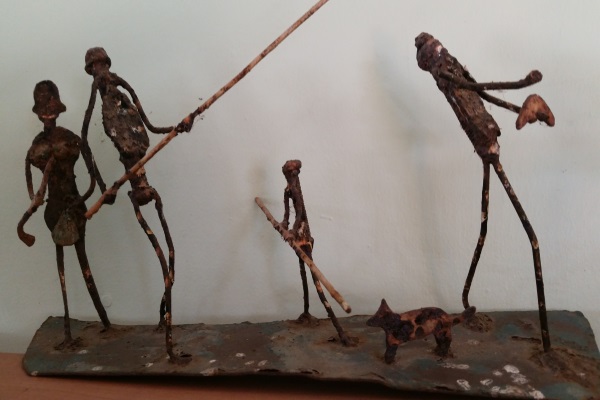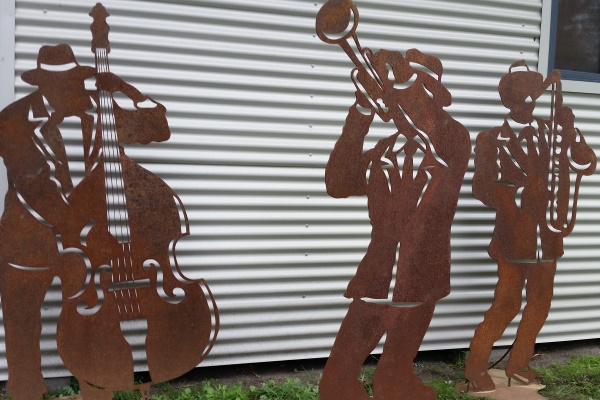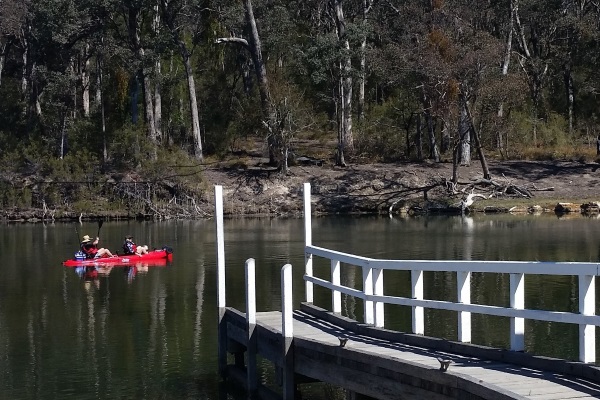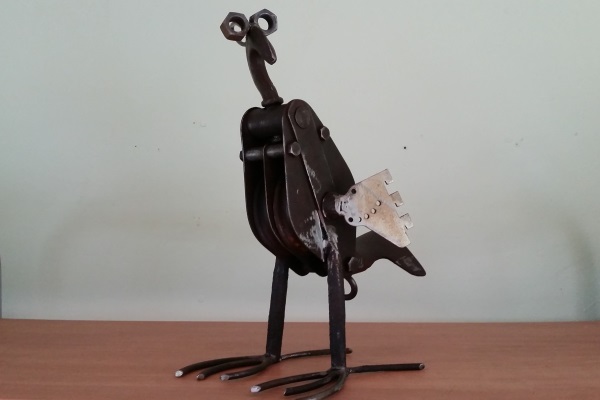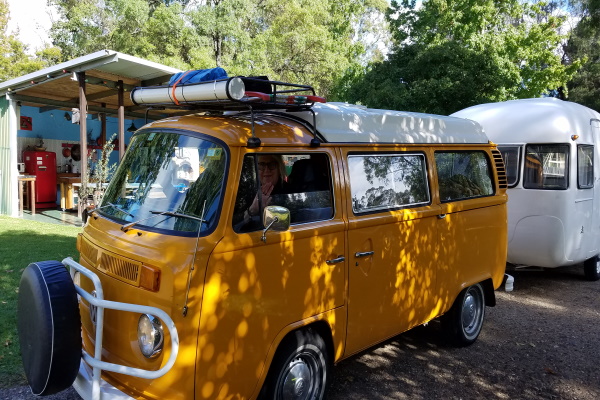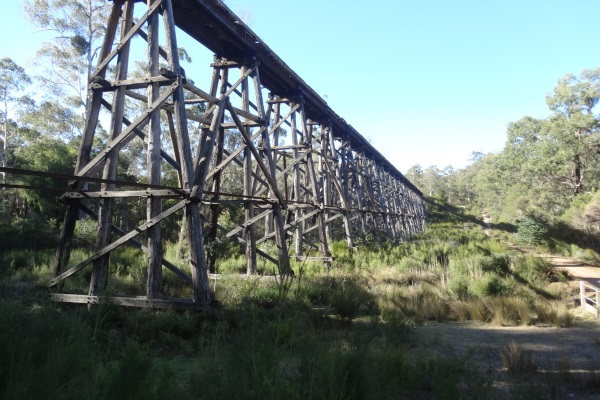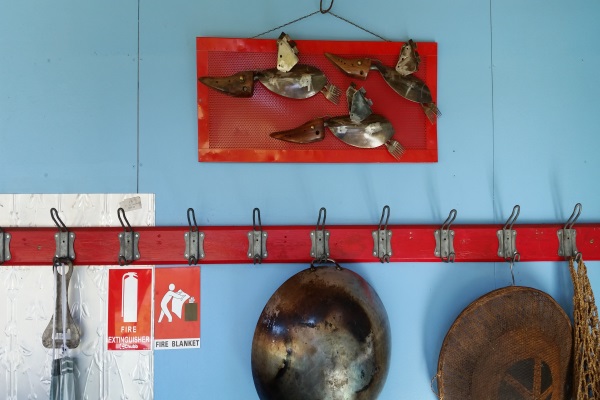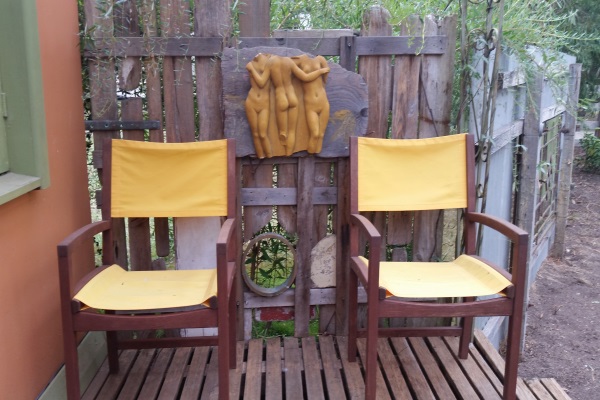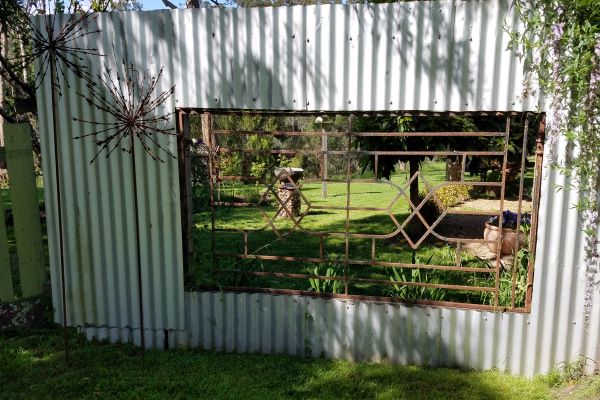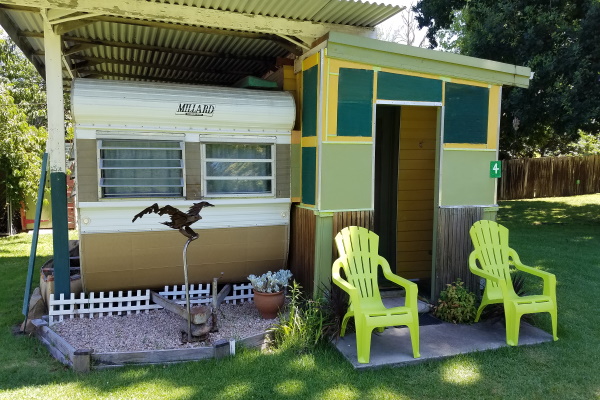 Schedule of fees as of 1 October 2021
We only accept cashless card payments and accept all major credit cards.
UNPOWERED SITES
 
  1-2 Person          per extra person
 
Nightly Rate
       $34                          $10
 
Peak Rate
       $49                          $10
 
Solo cyclist arriving with a micro tent                                            $25
POWERED SITES

| | | |
| --- | --- | --- |
|   | 1-2 people           per extra person |   |
| Nightly Rate |       $34                            $10 |   |
| Peak Rate |       $49                            $10 |   |
LAWN CAMPSITES
A site is considered to be one caravan or one tent and 1 car per site
Our sites are lawn, mostly powered with water and have deciduous tree shade in summer. We have a number of drive through sites (wise to book) We ask that there be no solid plastic sheeting on the lawn as it buggers the lawn for the next guest. Please use open mesh rubberised annexe mats.
TINY HOME
Just oozing character and warmth it is a stunning example of workmanship. Self contained with hot water system and boasts a whopping King sized loft bed accessible via stairs, Suitable for max of two quiet adult guests
CHURCH APARTMENT
For a DIVINE EXPERIENCE the newly renovated Catholic Church is now a large apartment with full kitchen, bathroom,  laundry, wood heater, r/c aircon, tv with Netflix, WIFI and two sundecks. There is a queen size bed and so is suitable for a max of two quiet adult guests.
RETRO VAN ACCOMMODATION
Beds are fully made with fresh linen. Vans have kettle, toaster, microwave, fridge, cutlery and crockery. Tea and coffee is also provided. Towels are not included but are available if needed. The extensive Camp Kitchen has cooking equipment, gas bbq, wood-fired pizza oven, pots, pans, cutlery, crockery, refrigeration and dishwashing liquid. A commercial washing machine (with complimentary washing liquid) and dryer is available for all guests. 
 
 
 
 
 
 
 
 
 
 

CHURCH APARTMENT – Queen sized bed                    $139   (1-2 adults only,  min 2 nights)           Peak periods $159

Site 1 RETRO VAN – Double bed                           $85   (1-2 adults only)        Peak periods $95

Site 4  RETRO VAN and hard annexe. Double bed w adult bunks    $85  ($10 per extra person)         Peak periods $95

Site 8   TINY HOME    King sized Loft bed                      $139 (1-2 adults only)            Peak periods $159 (min 2 nights)

Site 10  RETRO VAN and hard annexe. Double bed w adult bunks.     $85  ($10 per extra person)       Peak periods $95

1953 VINTAGE BONDWOOD VAN  Double bed,  (camp kitchen next door)    . $85          Peak periods $95

1948 VINTAGE VAN (Cream and green colour). single beds, (camp kitchen next door)      $85          Peak periods $95
WATER
Water is mains pressure town water supplied by East Gippsland Water.
Ammenities (bathrooms and toilets etc) are all shared facilities.
There is quite an extensive camp kitchen area with crockery cutlery and wood fired pizza oven 
PHONE and TV RECEPTION
Telstra is the strongest mobile phone carrier.
We are in a blackspot here so TV reception is only via the VAST satellite system in your van or your hotspot .
PETS…..READ THIS SECTION CAREFULLY
There's wildlife in and around this park including echidna, lizards many native birds and free ranging chooks..
Due to a number of incidents, (and a bit tired of picking up dog sh*t), we are very strict on dog types allowed into the park.
Well travelled small carpet sweeper type dogs are generally fine
Dogs must be kept on a lead at all times
Pets are NOT PERMITTED in our accommodation areas for obvious health reasons but are ok in your camper or tent.
Under NO circumstances are pets to be left unattended while you go sightseeing or get your hair done.
Please realise that other guests may not want to be camped next to your yapping pride and joy
FISH
Fresh fish products (including prawns) are banned from being cooked and/or stored in our fridges or accommodation..
NO CAMPFIRES…. and stop asking
WE HAVE A VERY DELICATE SEPTIC SYSTEM HERE  (the local dump point is at Lakes Entrance, 15 min away)
NO SOLID PLASTIC GROUNDSHEETS ON THE LAWN SITES ……BREATHABLE ONES ARE FINE
TERMS, CONDITIONS and CANCELLATION POLICY
Don't even THINK of arriving after the ABC news at 7 PM 
We only take cashless card payments and accept all major cards.
PLEASE CONSIDER OTHER CAMPERS HERE WHO NEED PEACE AND QUIET
We are a small private park with artwork and delicate vintage vans which are easily damaged.  The park is designed for adult travellers rather than children under 16 yo.
A strict "No Dickheads" policy applies here. Guests who stay here are generally quiet, mature aged and have often travelled a long distance ….they expect to relax quietly. Please consider other guests……if you want to soak yourself with booze while your screaming kids and/or barking dogs run riot then please keep driving….
A SITE IS CONSIDERED TO BE ONE CARAVAN OR ONE TENT. 
Please do not put food waste or plastic bags in the recycling bin.
Smoking is not permitted in any of the park buildings, vans and amenities.
Please be aware of the many wilderness, wildlife and waterway hazards that exist in our immediate area, use your common sense and take the usual precautions.
Unacceptable moronic behaviour will result in immediate expulsion and cancellation of the booking without refund.
Our fire safety policy requires that there be no heating, cooling, cooking appliances or candles to be used in the park's accommodation and common areas other than the ones provided by the park.
Please familiarise yourself with the Nowa Nowa Incident Management Plan displayed in accommodation areas, the camp kitchen and the laundry in case an emergency should arise.
 The park is entitled to reimbursement for any theft, damage or excessive accommodation cleaning caused to the park by guests.
Failure to give notice of cancellation of at least 24 hours prior to the booking date or a no-show or an early departure may incur full fees plus admin costs.
REVIEWS and further information can be seen on GOOGLE , WIKICAMPS, and FACEBOOK.