The Nowa Nowa Caravan Park
_____________________________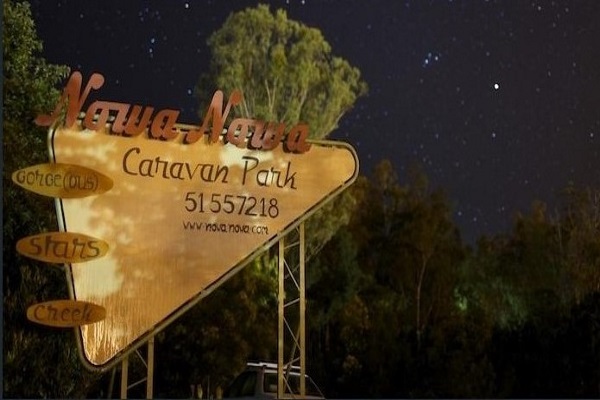 MILLION STAR ACCOMMODATION !
Welcome to the charming camping and caravan park retreat nestled on the edge of Boggy Creek Gorge in Nowa Nowa.
We offer a quirky style private caravan park which has retained its retro feel from the vintage caravans, to some of the earliest Australian scrap metal works and ….. free ranging chooks. This is not your average park!
From the lawn campsites and retro accommodation you have just a short stroll to the lakeside walk, general store, hotel/motel, cafe, textile studio and boat-ramp. Swim in the Boggy Gorge rock pool, walk the network of well marked wilderness hiking tracks, cycle the well known East Gippsland Rail Trail and kayak the calm waters of tree-lined Lake Tyers. Other nearby attractions include the huge Stony Creek Trestle Bridge, the Buchan Caves, several wineries and a micro brewery. There is also an incredible array of native wildlife to be seen in our area.
The ideal spot for quiet adult guests who do not need to party hard and who are here to relax in peace (ref. behaviour policy below).
Our ethos is to provide a unique camping flavour with minimal environmental impact so if you are looking for a different retreat experience you are welcome to drop in and see if we fit your style…..and we don't mind how you get here…..just get here !
LEAVE NOTHING BUT FOOTPRINTS AND TAKE NOTHING BUT  MEMORIES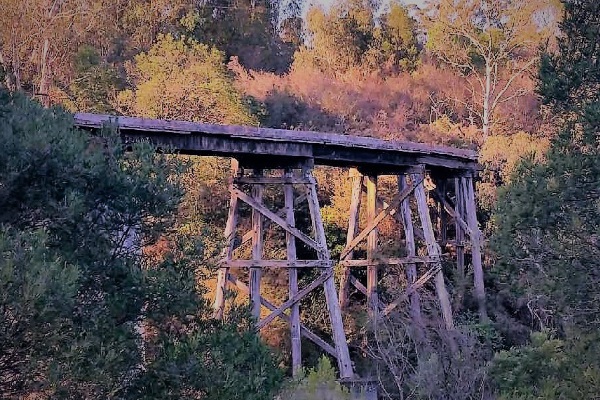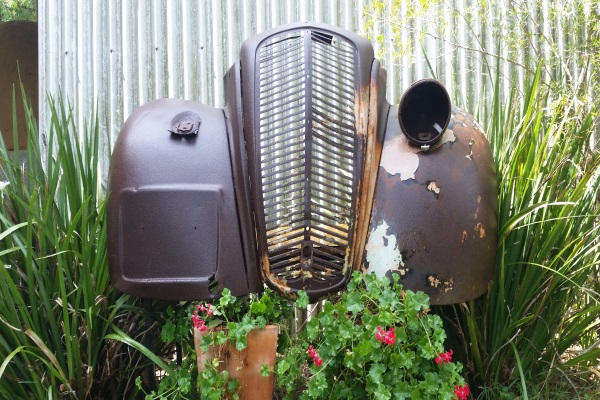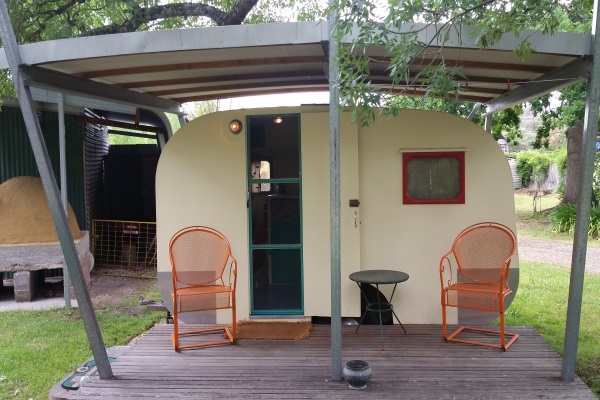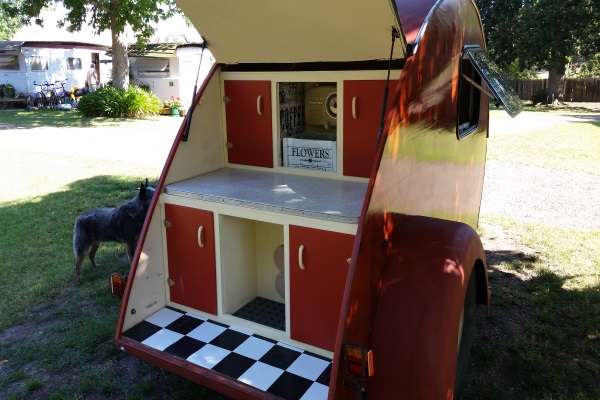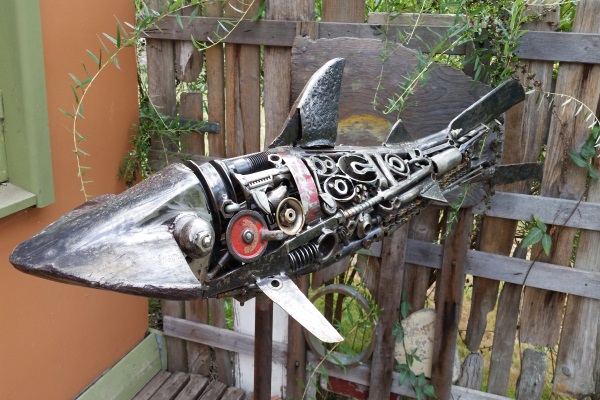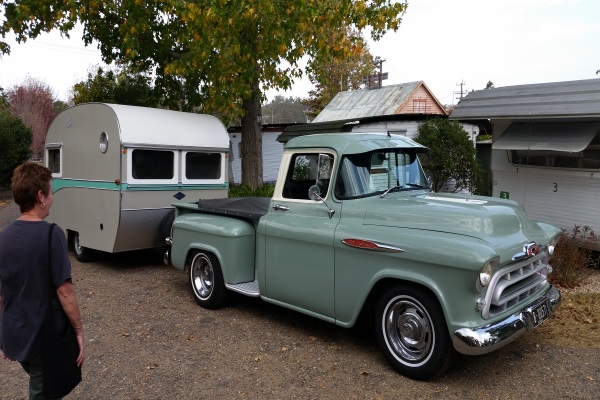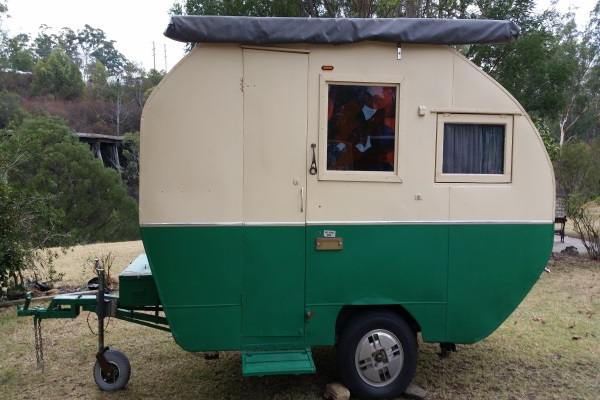 Contact us for bookings & and general enquiries
CREDIT/DEBIT CARD PAYMENTS ARE PREFERRED
NOWA NOWA CARAVAN PARK
________________
Address
7 Bridge St (off Hall Rd.), Nowa Nowa, 3887, Victoria, Australia.
Web
nowanowacaravanpark.com.au
Telephone
+61 423 545 318
Local: 0423 545 318
Email
nowanowacampark@gmail.com
EAST GIPPSLAND RAIL TRAIL (click)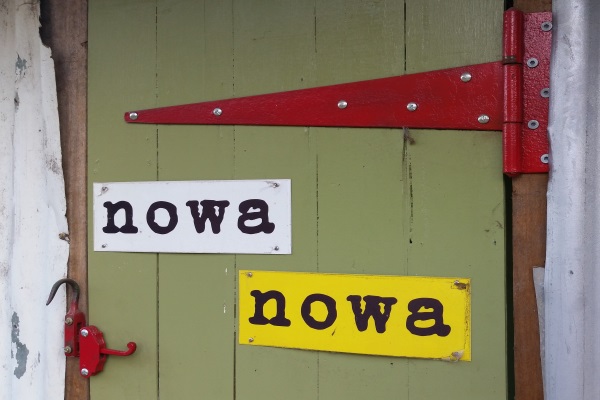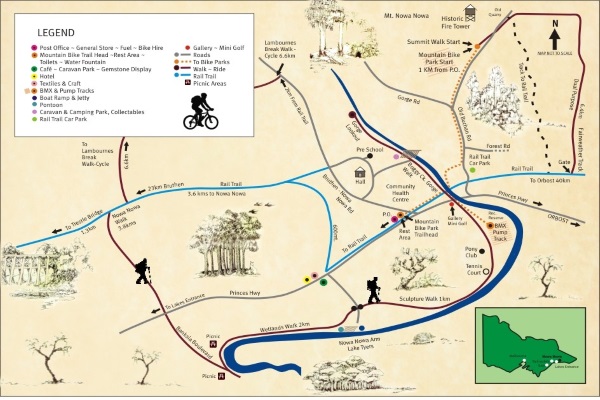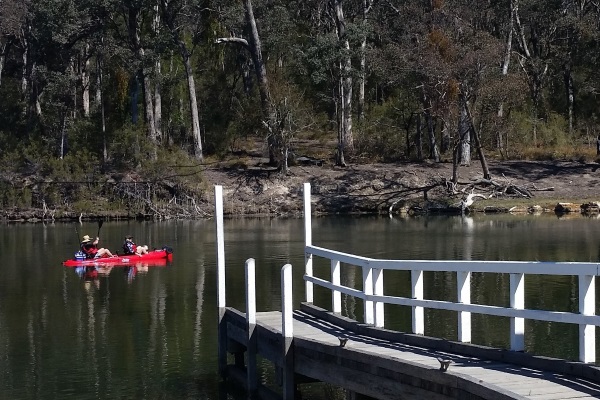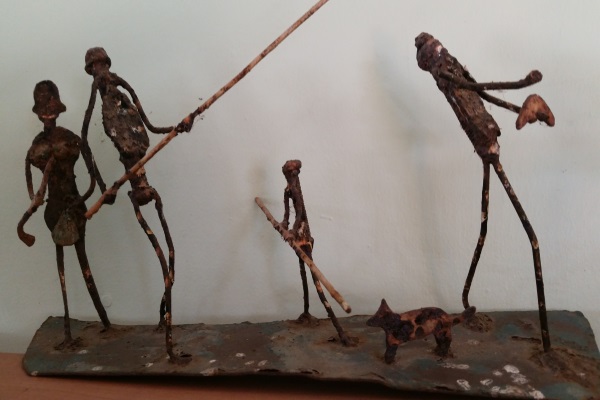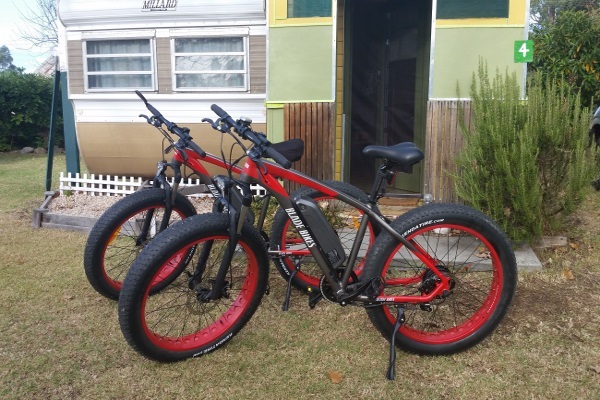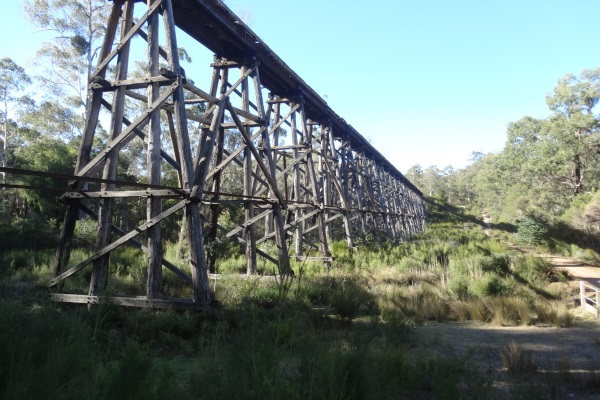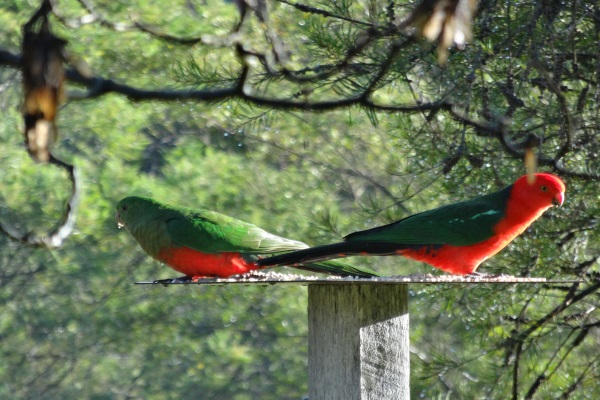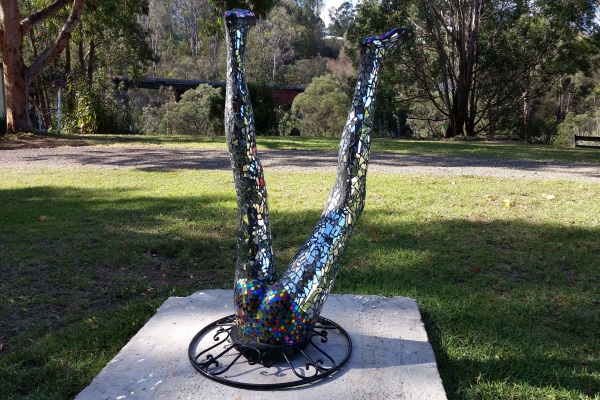 Schedule of fees as of 1 January 2019
CHECK-IN IS AFTER 2PM and CHECK-OUT IS BEFORE 10AM
CAMPSITES
Unpowered Site for a Swag
 
1-2 people only
 
Nightly Rate
$25
 
Weekly Rate
$175
 
Camping Group Bookings for Schools and Clubs by arrangement
Powered Site

| | | |
| --- | --- | --- |
|   | 1-2 people | per extra person |
| Nightly Rate | $30 | $7 |
| Weekly Rate | $210 | $49 |
ONSITE ACCOMMODATION
Beds are fully made with fresh linen. Vans 1-10 have kettle, toaster, microwave, cutlery and crockery. Tea and coffee is also provided. Towels are not included but are available if needed. The extensive Camp Kitchen has cooking equipment, gas bbq, wood-fired pizza oven, pots, pans, cutlery, crockery, refrigeration and dishwashing liquid. A commercial washing machine (with complimentary washing liquid) and dryer is available for all guests.
 
 
 
 
 
 
 
 
 
 

VAN 1- Double bed and 2 children's bunks                    $75                                                                         $7 per extra person

VAN 2 – Two single beds                                                     $70

VAN 3 -Double bed with 2 sets of  bunks                         $75                                                                          $7 per extra person

VAN 4 – Eddy's Cabana    Retro caravan and annexe. Double bed with 1 set of adult bunks in the annexe.

Nightly Rate                                                                           $85                                                                          $7 per extra person

VAN 10 – Gatts Cabana .   Retro caravan and annexe. Double bed with 1 set of adult bunks in the annexe.

Nightly Rate                                                                           $85                                                                          $7 per extra person

1953 Retro van Sandy (sand colour). Double bed, 12 volt lighting, no cooking (camp kitchen next door).

Nightly Rate                                                                            $85

1948 Retro van Hot Dot (cream and green colour). Two single beds, 12 volt lighting, no cooking (camp kitchen next door)

Nightly Rate                                                                            $85

The Rat Rod Teardrop wooden van.  Double bed, tv/dvd player, 12v lighting, no cooking (camp kitchen next door). 

Nightly Rate                                                                             N/A
MOUNTAIN BIKES, BIKE TRAILER HIRE (see pic above) and WORKSHOP
We have a Bike Transport Trailer onsite for hire should guests need to be dropped off or picked up along the rail trail.  The trailer is also available for daily dry hire behind your vehicle. We also have a number of mountain bikes which are free for guests to use during the day to ride around and explore Nowa Nowa. A workshop with compressor is also at the park if required.
PHONE AND TV RECEPTION
Telstra is the strongest and most reliable mobile phone carrier here. TV reception via satellite. 
PETS
Dogs are not permitted during Public and School holidays unless prior approval is given and are required to be leashed at all times.
Pets are not permitted in our accommodation areas for obvious reasons but are ok in your camper or tent.
FISH
Fresh fish products (including prawns) are banned from being cooked and/or stored in our fridges or accommodation. 
CAMPFIRE and WOOD PIZZA OVEN
No campfire until further notice after the bushfire season has passed…. 
Please remember that not everyone wants their lungs, Winnebago or tent filled with campfire smoke.
TERMS, CONDITIONS and CANCELLATION POLICY
Payment on arrival. We prefer card payments and accept all major cards including Amex.
Please consider other campers here who may need rest.
We are a small private retreat style park with artwork, delicate vintage vans and wildlife. A strict "No Dickheads" policy applies here. Guests who stay here have often travelled a long distance and expect to relax quietly and not be subjected to poor behaviour of other adults or noisy children. Please consider other guests……if you want to soak yourself with booze while your kids run riot then this park really is not for you.
Please be aware of the waterways that exist in our wilderness area and take the usual precautions. 
Unacceptable behaviour of children and/or adults may result in immediate cancellation of the booking without refund.
Our fire safety policy requests that there be no heating, cooling, cooking appliances or candles are to be used in the park's accommodation and common areas other than the ones provided by the park.
 The park is entitled to reimbursement for any theft, damage or excessive accommodation cleaning caused to the park by guests. 
Failure to give notice of cancellation of at least 24 hours prior to the booking date or a no-show may incur full fees plus admin costs.
REVIEWS and further information can be seen on GOOGLE , WIKICAMPS, and FACEBOOK.